Wanted: Sunday School Storytellers!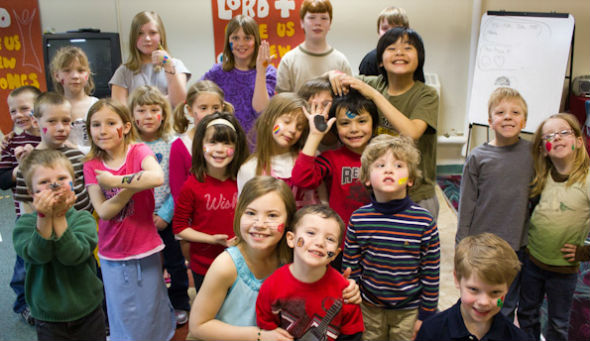 Our Savior's Sunday School is looking for Storytellers and anyone who has gifts to share with our youngest members and visitors. Do you desire to learn more about the Bible? To help children see the Bible in a new light? To see children learn the context & application of biblical text and then apply it to their everyday lives? Do you want to make a difference in a child's faith life? If so, Sunday School is for you!
QUALIFICATIONS: A sincere desire to impact the lives of children and to share God's word! You need not be a biblical expert to apply! The Sparks curriculum makes teaching easy and fun. Bible background sessions are given to provide support and the team is available to help you to be ready. Persons of all ages (from confirmed youth to long-time members) are encouraged to get involved.
TIME REQUIREMENT: You may commit to the number of Sundays and the dates that work best for your schedule; we hope that Storytellers are moved to participate at least twice, to get a full and rewarding experience. Each Sunday School session is a half-hour.
RESPONSIBILITIES: The Christian Education team will provide the story and lesson guide a week prior, so you may wish to do personal reading of the biblical text and review the discussion questions/activity ideas for the lesson; the team is ready to help you select and prepare the activities or you may feel free to plan some of your own if you wish. Arrive to the Sunday School rooms after church and spend time with a small grade-cluster of children until 11:00 a.m. We would also appreciate your feedback on the experience.
BENEFITS: Rejuvenate your personal spiritual life! Watch God's shaping hand in a child's life! Enjoy a great sense of accomplishment and pride in being part of something life changing!
If you have any questions, please feel free to contact Jessica or stop in after worship!