Gifts of Love
Dear Friends:
Our Savior's has been blessed with many gifts over the history of our church.  During this season of thanksgiving, let's reflect on those gifts both here at church and in our personal lives:
Our ability to openly join together to worship, praise, and share God's love.
For our beautiful building.
For our many dear church friends.
For our individual families and friends.
For the farmers who grow our food.
For access to clean water.
For many people in the world, the last item on the list isn't a reality.  During this month of Thanksgiving, we are asking the members of Our Savior's to make a donation to Lutheran World Relief (LWR) to help provide water filtration systems to those in need.  Your gift will be given to LWR so that they can purchase water systems for schools, and for individual families.
We will be collecting donations through the end of November 2021.  Our goal is to be able to provide at least one of each of the filtration systems listed below.  Please fill out the form below and help us help others during this season of thanks.
Thank you!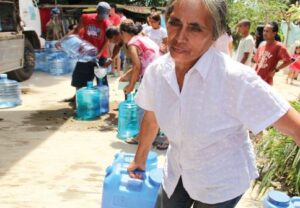 Emergency Water
$190
Be there with the life-saving gift of water.  Clean water is among the most critical needs after disaster strikes.   Your gift of an emergency water filtration system provides ready access to safe water when and where it's most needed.  Just think of the difference you'll make with this essential gift.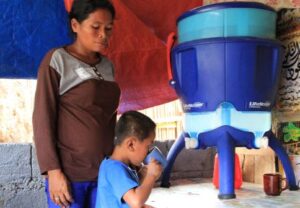 Water for School 
$500
Keep students safe and ready to learn! Your love will keep students safe from waterborne illnesses by improving the water and sanitation infrastructure in schools.  You will also help to provide training in healthy hygiene practices for students and teachers alike.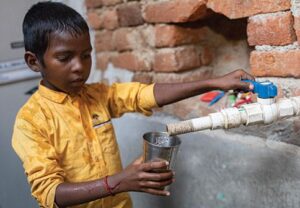 Family Water System
$600
Save lives and keep families healthy.  In many of the world's poorest communities, there is no nearby source of safe water for drinking, cooking and bathing.  Your gift of love will provide clean, safe drinking water and eliminate the need for women and children to make the long and often dangerous trip to fetch water.  Help keep a family safe and healthy today.
Our Savior's Donation Website allows you to make your gift electronically using your bank account or major credit and debit cards.  When donating, please choose "Other" and designate "Gifts of Love".
Thank you for helping make a lasting difference for families around the world!